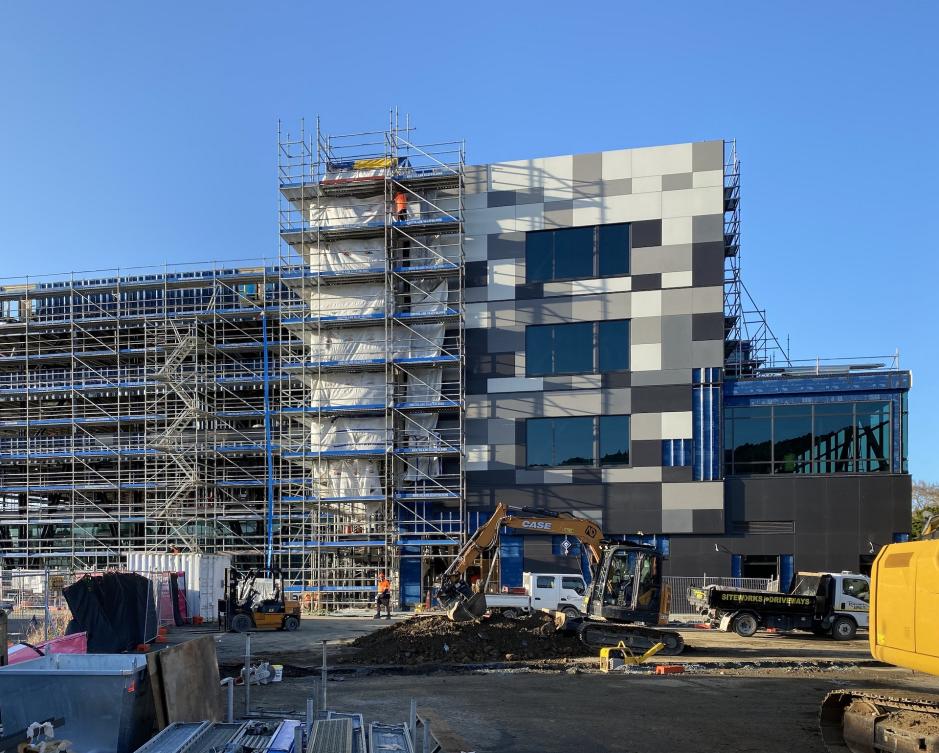 New Whangarei Civic Centre emerges
Categories:
Last updated:
The new Whangarei Civic Centre is beginning to emerge from its shrouded construction scaffold, revealing its bold and dynamic structure and striking patterned façade.
The four-storey building, a project that's been a long time in the making, is set to house the Whangarei District Council under one roof. It has been designed as an anchor for the city's emerging Civic Centre.
The project team is being led by Kerry Avery and Adam Begg from TEAM Architects Auckland and is on track for completion, right down to the last piece of furniture, by the end of 2022.