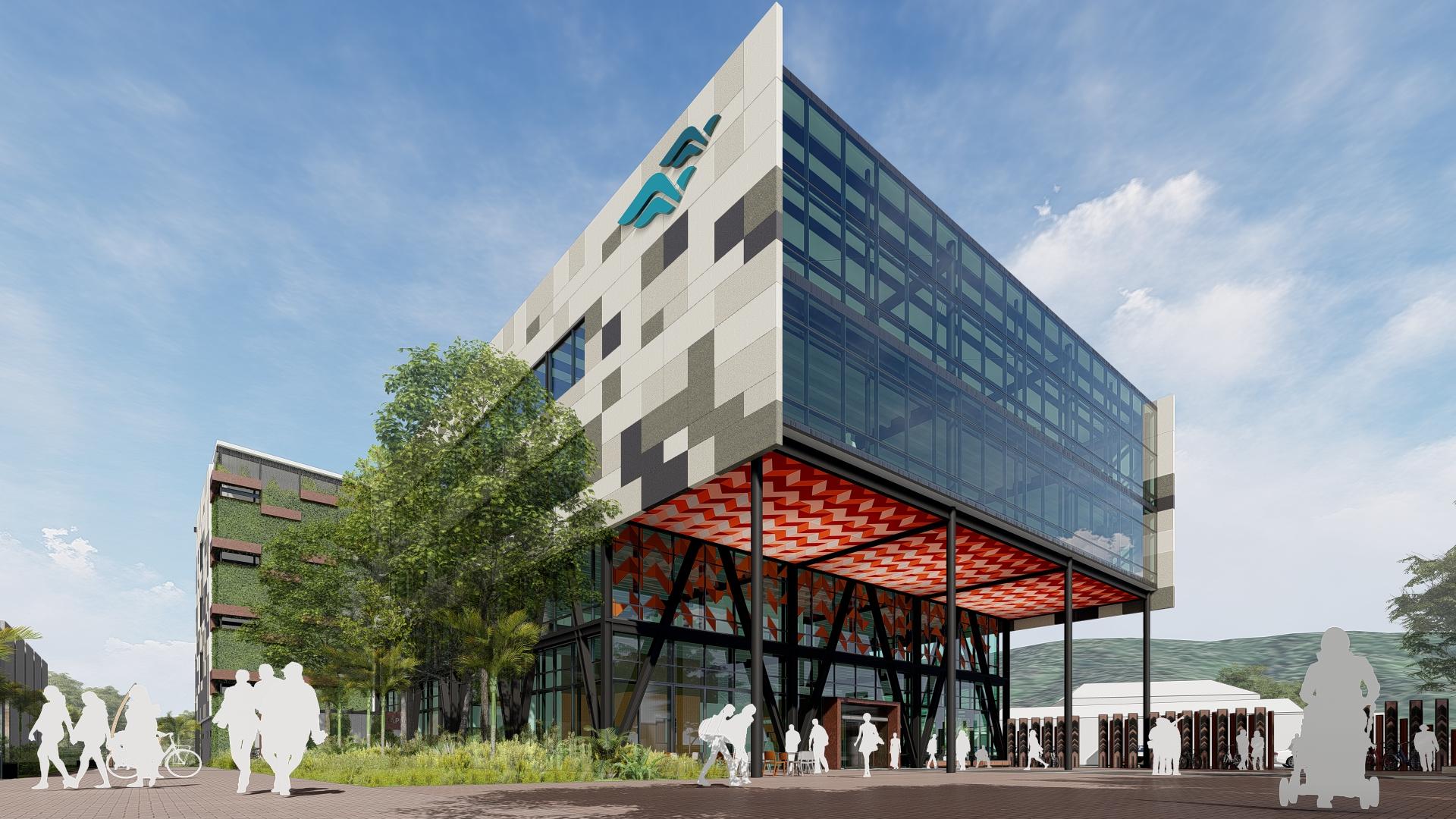 Location:
Size:
Value:
Status:
Studio:
Auckland
8,330 M2
$45.0 Mil
Under Construction
TEAM Auckland
This design evolved in response to the client's inspired brief for a vibrant and dynamic work environment for the full gamut of Council activity.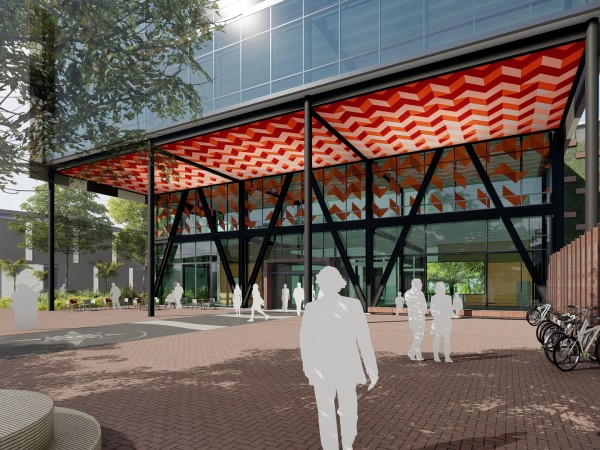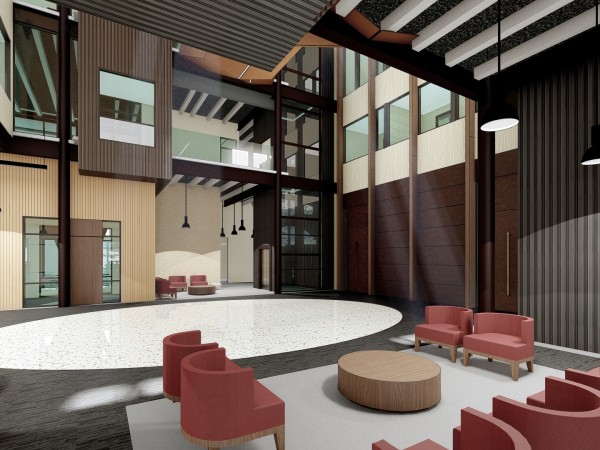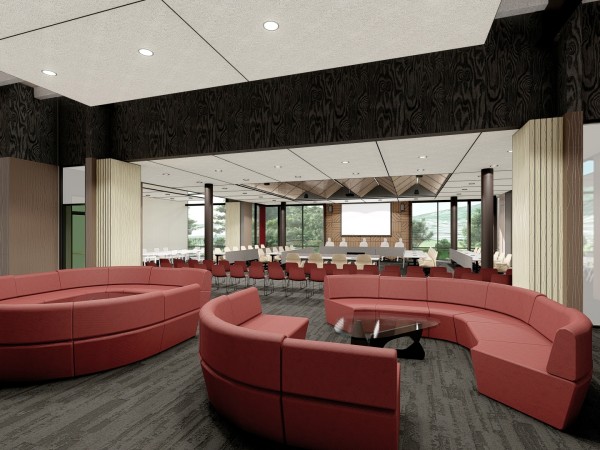 The gateway project for the Whangārei Civic Centre reflects multicultural themes and Tikanga Māori; the building has a transparent exterior to demonstrate democracy in action.
After an extensive preliminary building form study, a tee form was chosen as the most efficient way to reduce the number of support columns in the building. Large floor plates spread over 4 levels are arranged around a 4-storey height atrium, which serves as an anteroom for the Council Chamber.
All spaces for publicly accessible activities and services are located on the ground floor, along with additional rooms for community and hapu use.
Up to 470 staff will work across the three upper levels, in flexible open plan clusters. Biophilic principles will enliven the workspace and the building, anchored by two open air green wall stairs, enjoys extensive views over the surrounding hills and adjoining park.