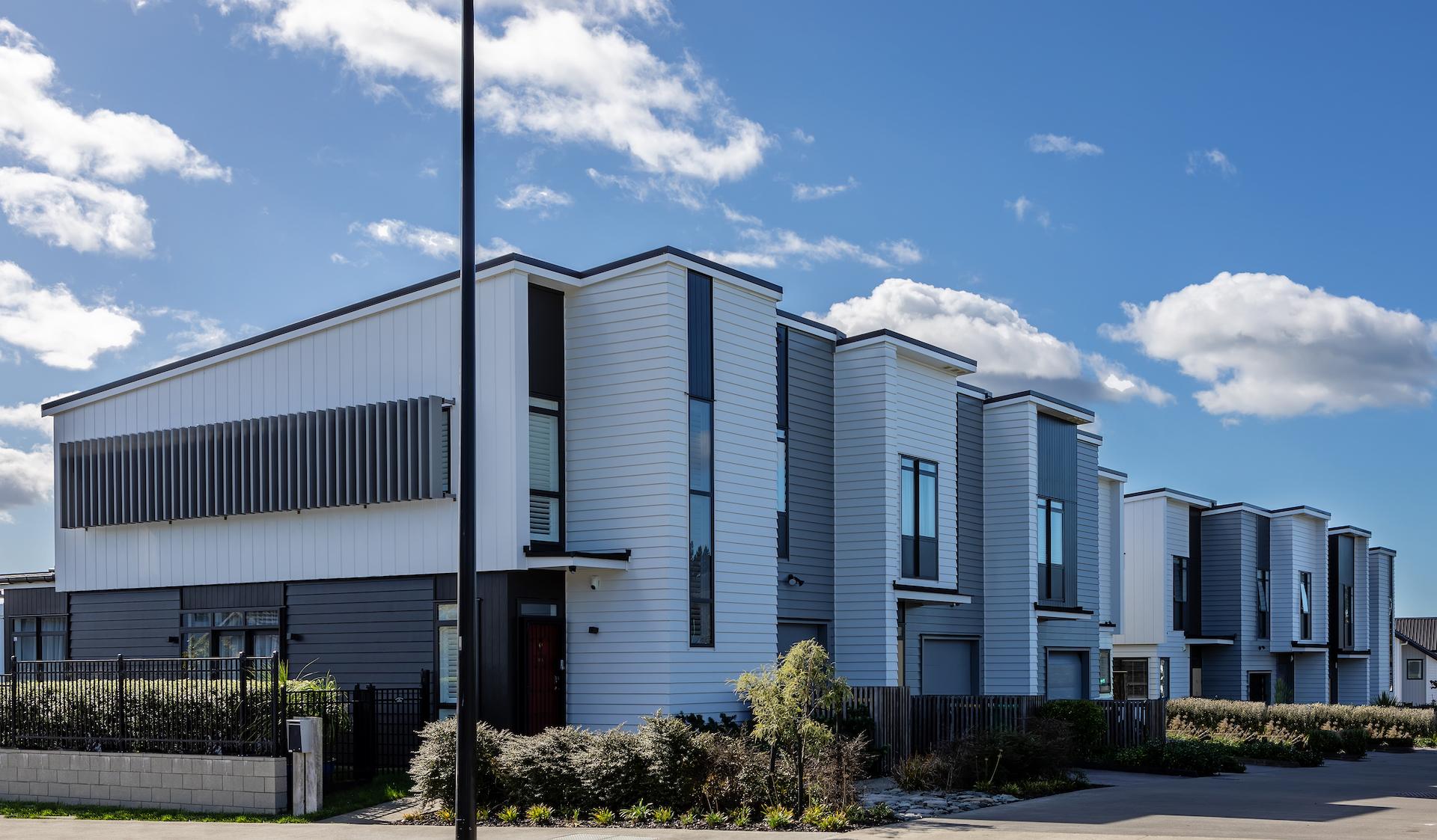 Completed:
Expertise:
Size:
Studio:
2018
Masterplanning
8 Terrace homes
TEAM Auckland
Historically, Huapai has been a rural community with a strong horticultural presence. Our design response for these 8 terraced homes reflects this horticultural legacy in fresh urban forms.
The project comprises 8 homes arranged in 2 blocks, including 2,3 and 4 bedroom typologies. Monopitch roofs fold down at the ends of each block, referencing the side-loaded implement and packing sheds typical in the area. The weatherboard-clad facades step in and out beneath these roof forms, reminiscent of stacks of crates and pallets, while colour selection enhances the modulation of the facade.
This project adjoins a new public park to the north, and has street frontages to the east and west with a common access lane providing pedestrian and vehicle access to the south. A gentle slope to the site affords an elevated position, looking out over the park to the urban and rural views beyond.