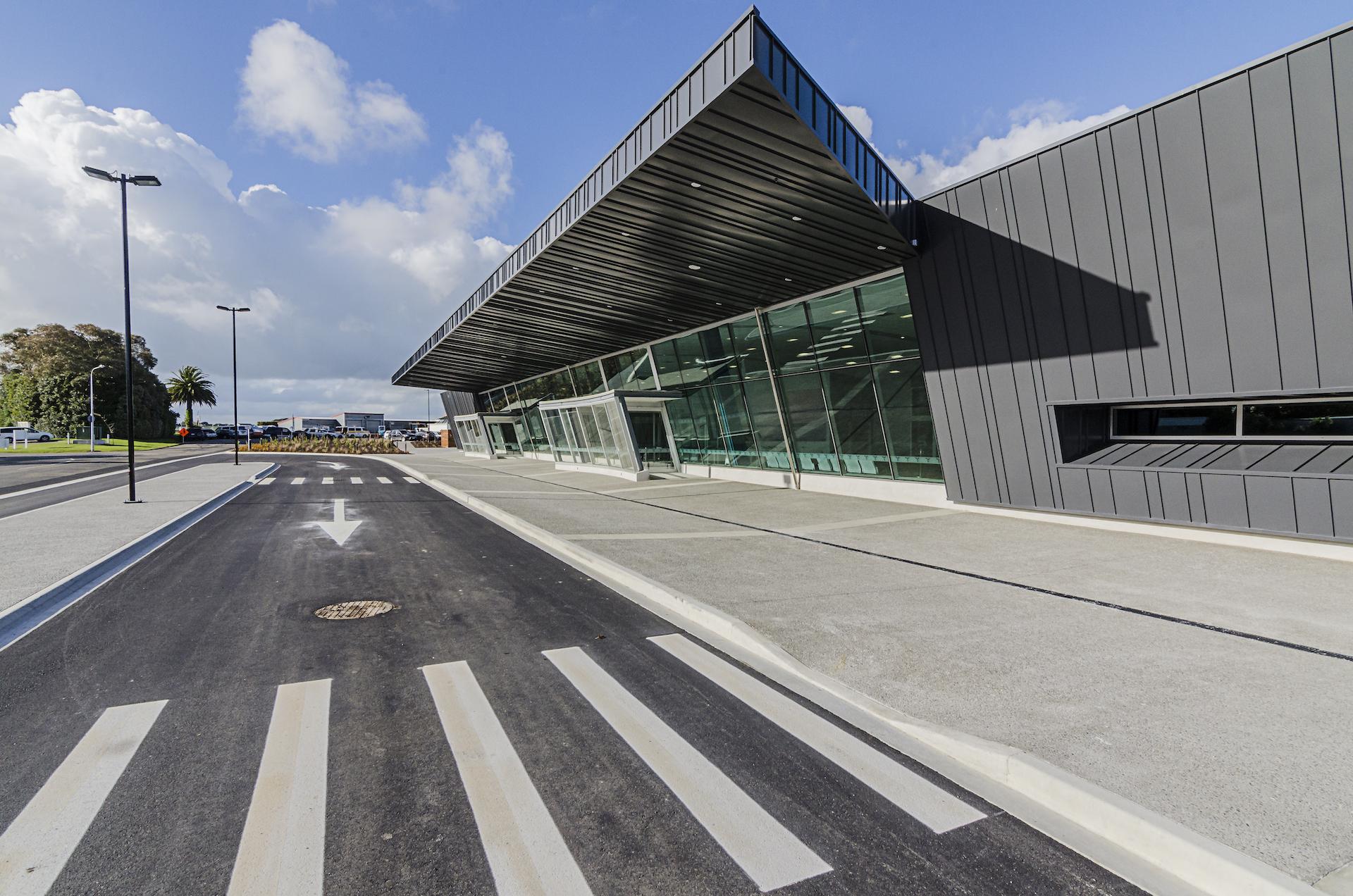 Ohakea Air Movements Terminal
Location:
Size:
Value:
Status:
Studio:
Awards:
Ohakea Airforce Base
5,500 M2
$12.0 Mil
Completed 2014
TEAM Palmerston North
2014 NZIA Western Architecture Award
Modernising the Royal NZ Airforce (RNZAF) air transport operation, the Ohakea Air Movements Terminal (AMT) project is designed to meet operational air transport terminal requirements for aircraft movements, both nationally and internationally.
The AMT was the final and flagship development constructed under the Project Takitini upgrade of Base Ohakea, catering for more than 500 users and multiple aircraft simultaneously in a multi-mode system with more than eight different operational modes. It also serves as the base and national civil aviation airside control centre and incorporates a multi-function events area with commercial kitchen and multimedia facilities.
The facility provides the flexibility to securely accommodate concurrent international and domestic military flights. The design includes arrival and departure lounges, passenger processing area, baggage handling area, international transfer and customs capability, operations coordination and training facilities, as well as a dedicated freight handling facility.