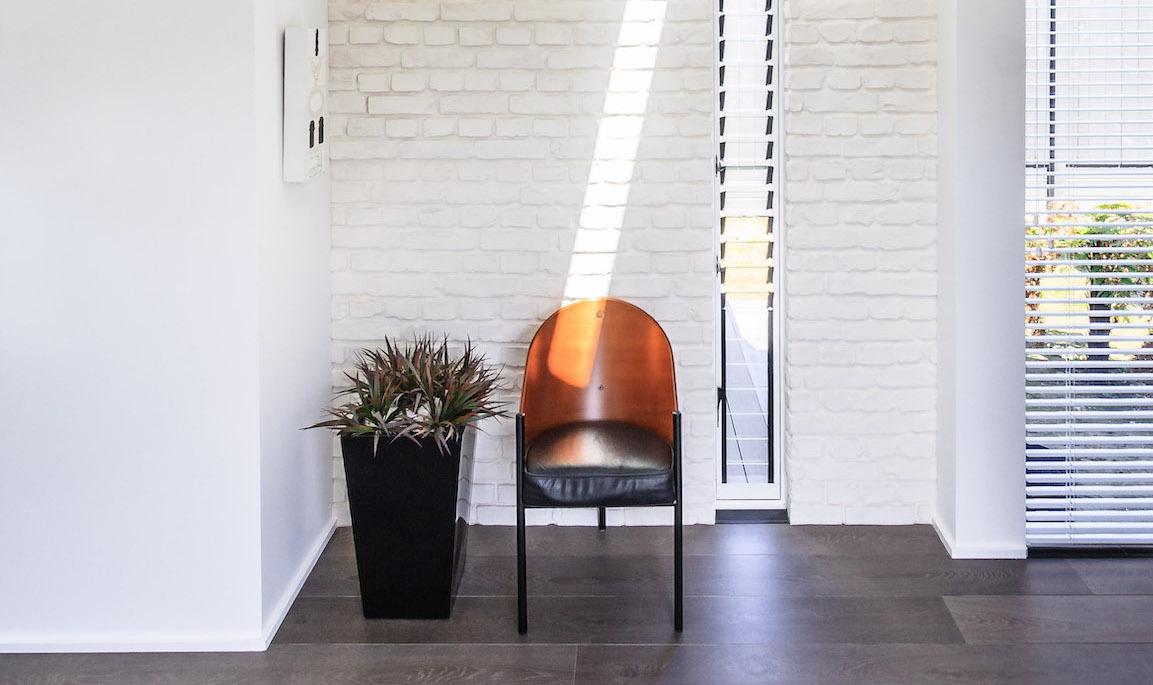 Location:
Size:
Status:
Studio:
Awards:
Palmerston North
185 M2
Completed 2014
TEAM Palmerston North
2015 NZIA Western Architecture Award, 2015 Resene Colour Award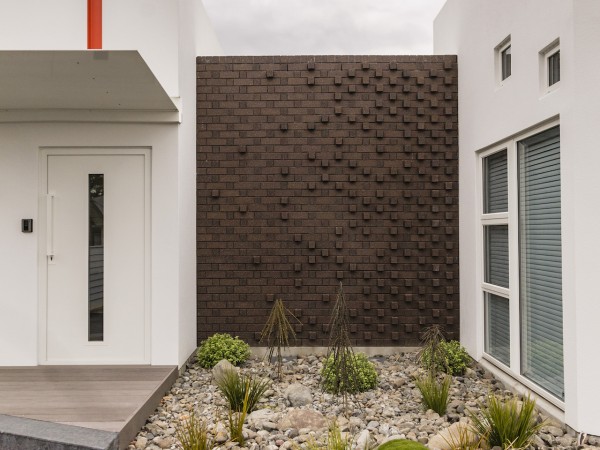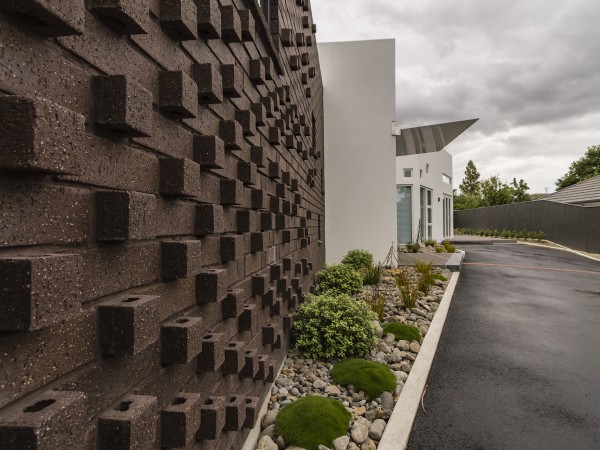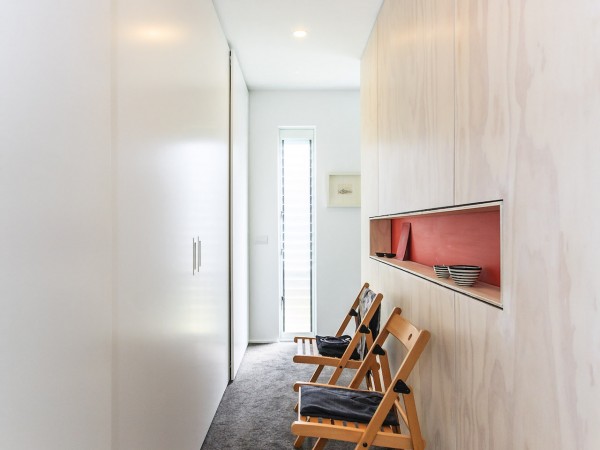 Co-habiting Belgium influences with urban kiwi lifestyle was one of the most significant design drivers for this bi-cultural home. This house, on a small urban site, is deceptive in size and privacy. The feature brick walls on either side of the atrium are laid in Flemish bond, the origin of which has its roots in Flanders, Belgium. The juxtaposition of stark and warm materials is also reflected in the interiors.
Site configuration led to an axial arrangement and visual expression of the axis. High ceilings and scattered windows create a sense of space & light. Every space, including the art gallery, is carefully crafted to suit the client's need. By using the textures and colours derived from the owner's extensive collection of art, a particularly poignant result has been achieved.