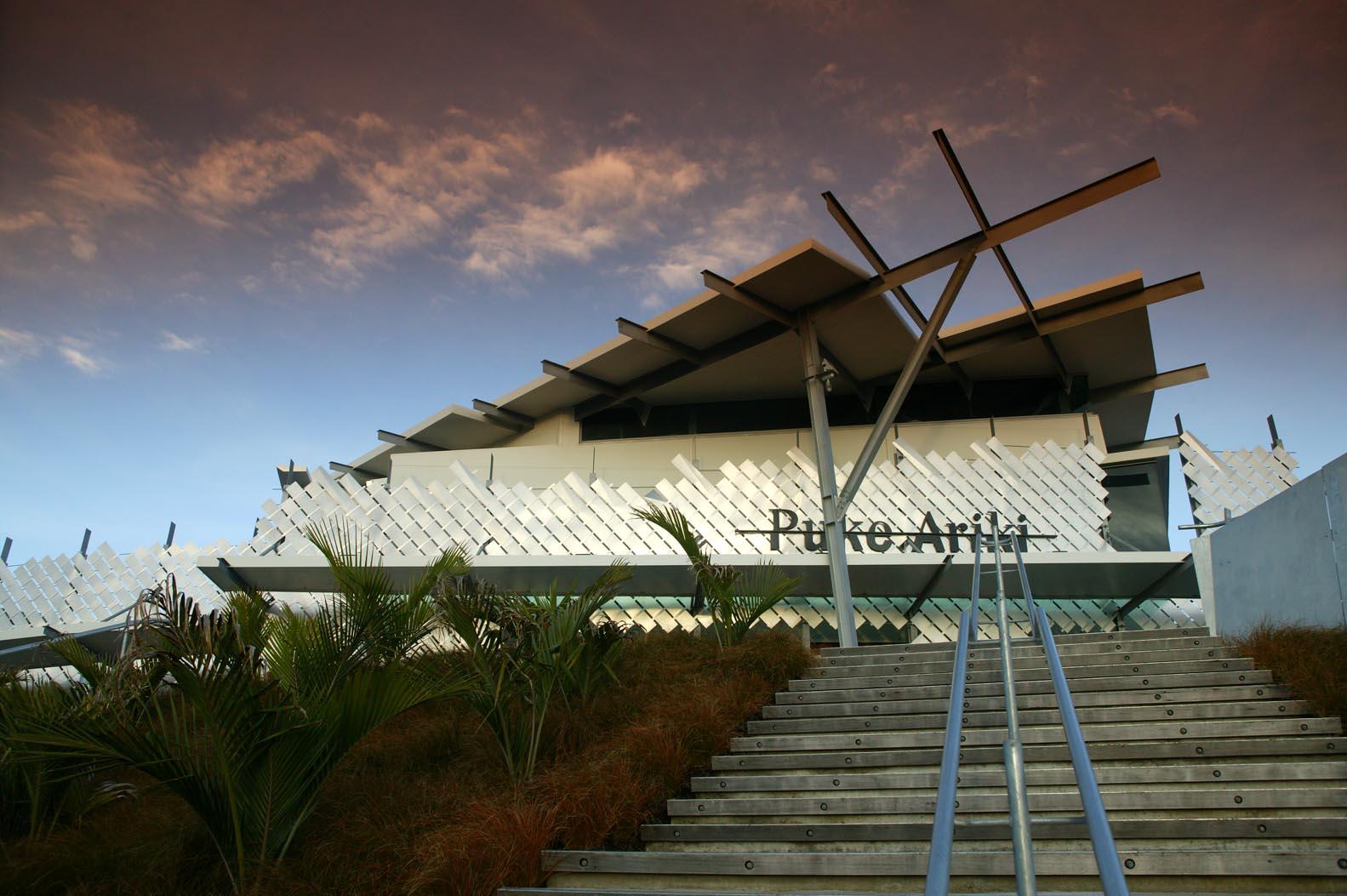 Location:
Value:
Status:
Studio:
Awards:
New Plymouth
$26.0 Mil
Completed 2013
TEAM New Plymouth
2004 NZIA Western Architecture Award, 2004 Property Council of NZ & Rider Hunt Award of Merit
In the early 90's, with only 5% of its collection on display, the New Plymouth Museum had well and truly run out of space. The $26 million dollar project to expand New Plymouth's museum and library facilities began in 1997.
This project began with a review of contemporary museum facilities in Australia and New Zealand. A study of layers of history relating to the site provided the starting point for the concept. A brief was prepared for a new museum as well as redevelopment of the city library within the existing museum buildings.