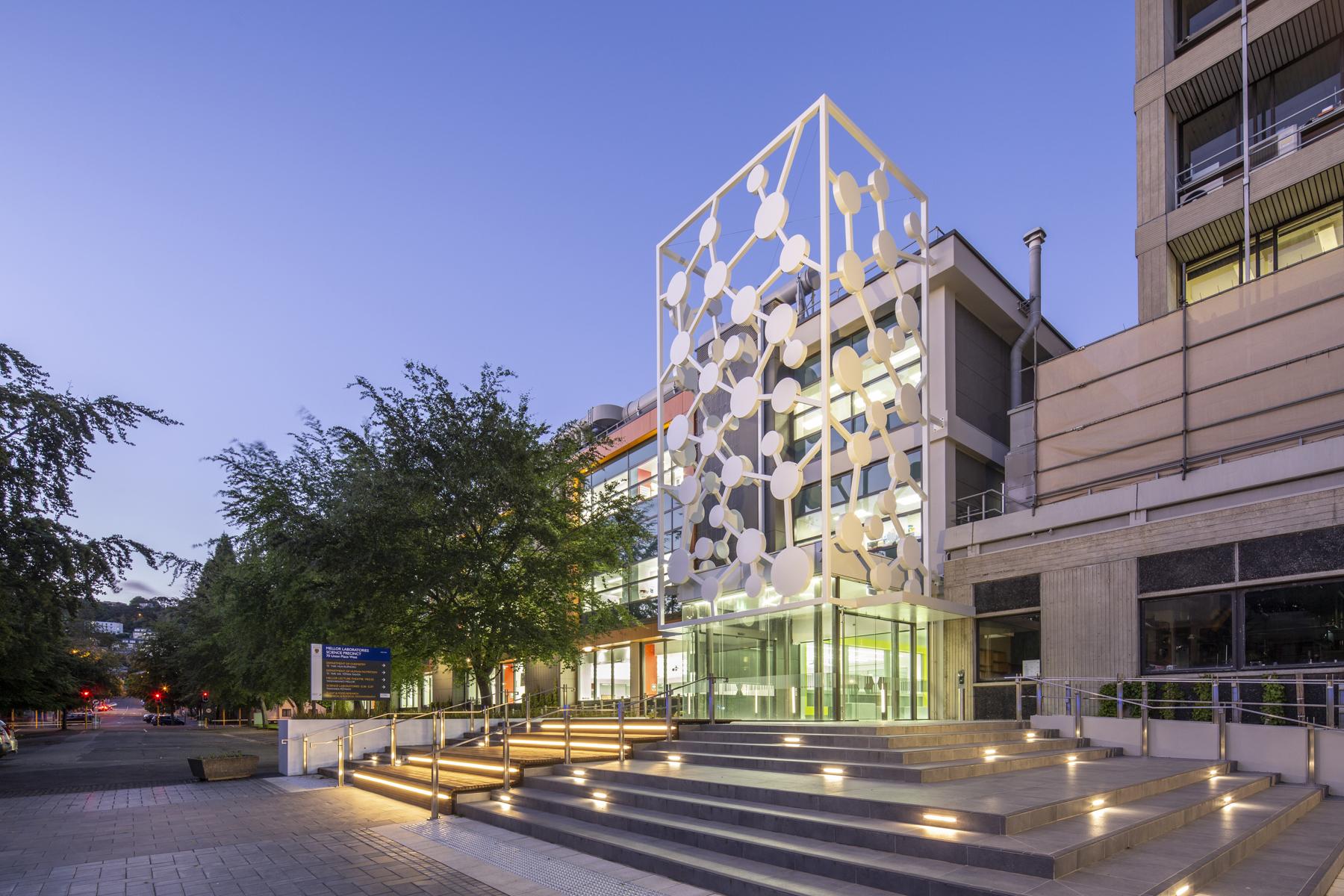 The Mellor Laboratory, University of Otago
Location:
Size:
Value:
Status:
Studio:
Awards:
Dunedin
5,685 M2
$43.0 Mil
Completed 2018
TEAM Dunedin
2019 NZIA Southern Architecture Award, 2019 Resene Colour Award, 2019 Property Industry Award of Merit
The Mellor Laboratory Project involved the full refurbishment of the existing three storey 1970's chemistry building at the University of Otago. The project is part of a multi-year redevelopment that aims to put science on show and support excellence.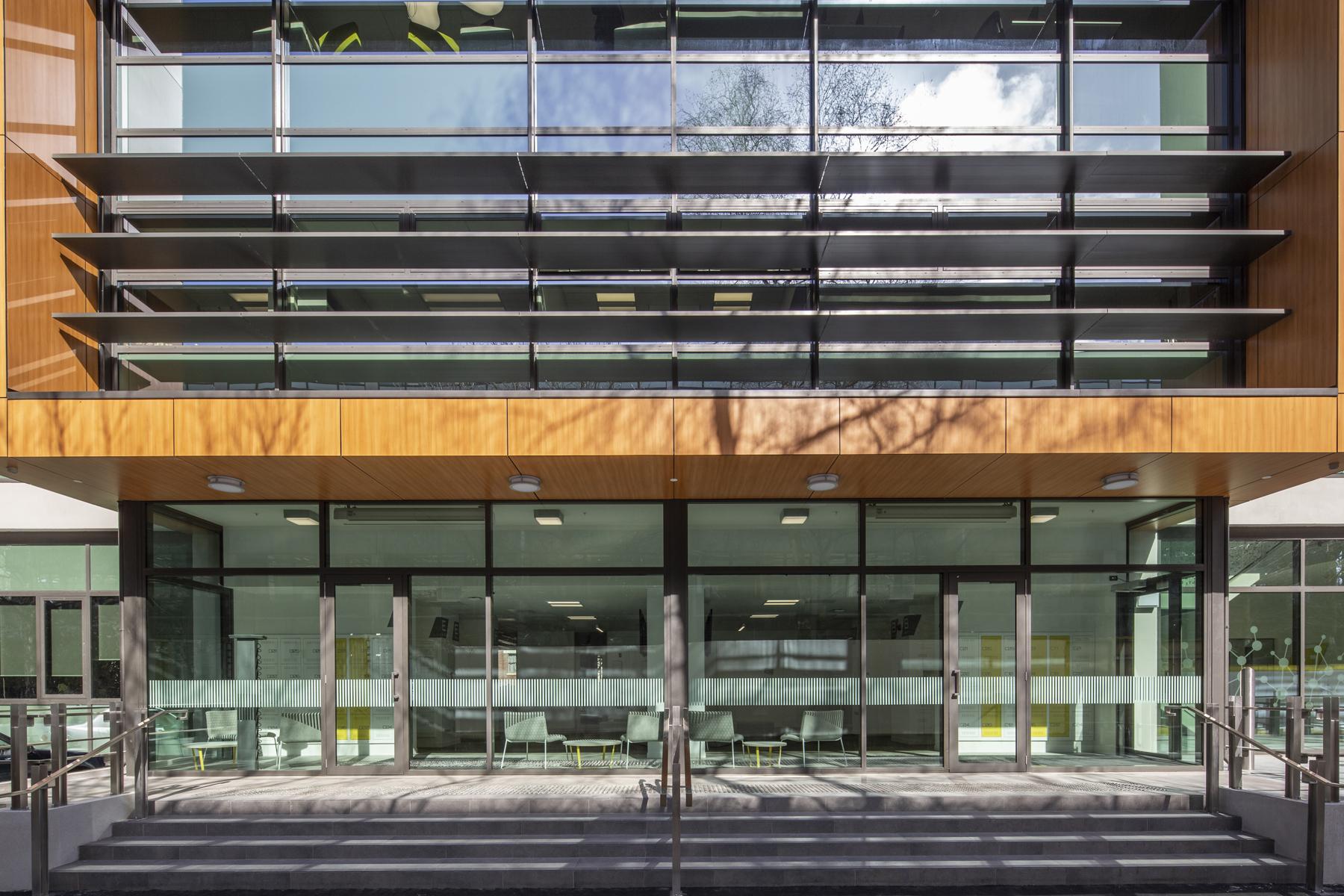 The existing laboratory spaces in the building had become crowded, impractical and, at times, unsafe. With consultant architects LabWorks Architects, the challenging brief was to transform the area into a safe, flexible teaching environment that caters for large numbers of students within the constraints of the existing concrete structure.
The building now houses state-of-the-art laboratories, including first-year science teaching labs and 2nd year, 3rd year and post-graduate research labs, along with seminar rooms, meeting spaces and staff offices.
Drawing on modern learning and research approaches, formerly enclosed laboratory areas were opened up to improve collaboration. Breakout spaces within the laboratory zone itself allow for multiple classes to be held simultaneously while still enabling small group teaching and discussion.
In keeping with the university's commitment to being fully accessible, adjustable benching and fume cupboards were introduced to ensure the facilities meet the needs of people with disabilities. The project also fostered uptake of best-practice safety protocols. Technology to assist the students' learning is incorporated at every teaching location.
The new entrance forms the gateway to the science precinct and is signposted by a 13-tonne molecular steel structure which represents the importance of science within the University of Otago, both historically and in the future.
Now completed, the university's new science precinct is on a par with the best of what's available internationally, and flexible enough to meet students' needs well into the future.
"Dedicated breakout lounge spaces provide home-away-from-home refuge for senior students to unwind and refresh while working long hours and monitoring experiments. "