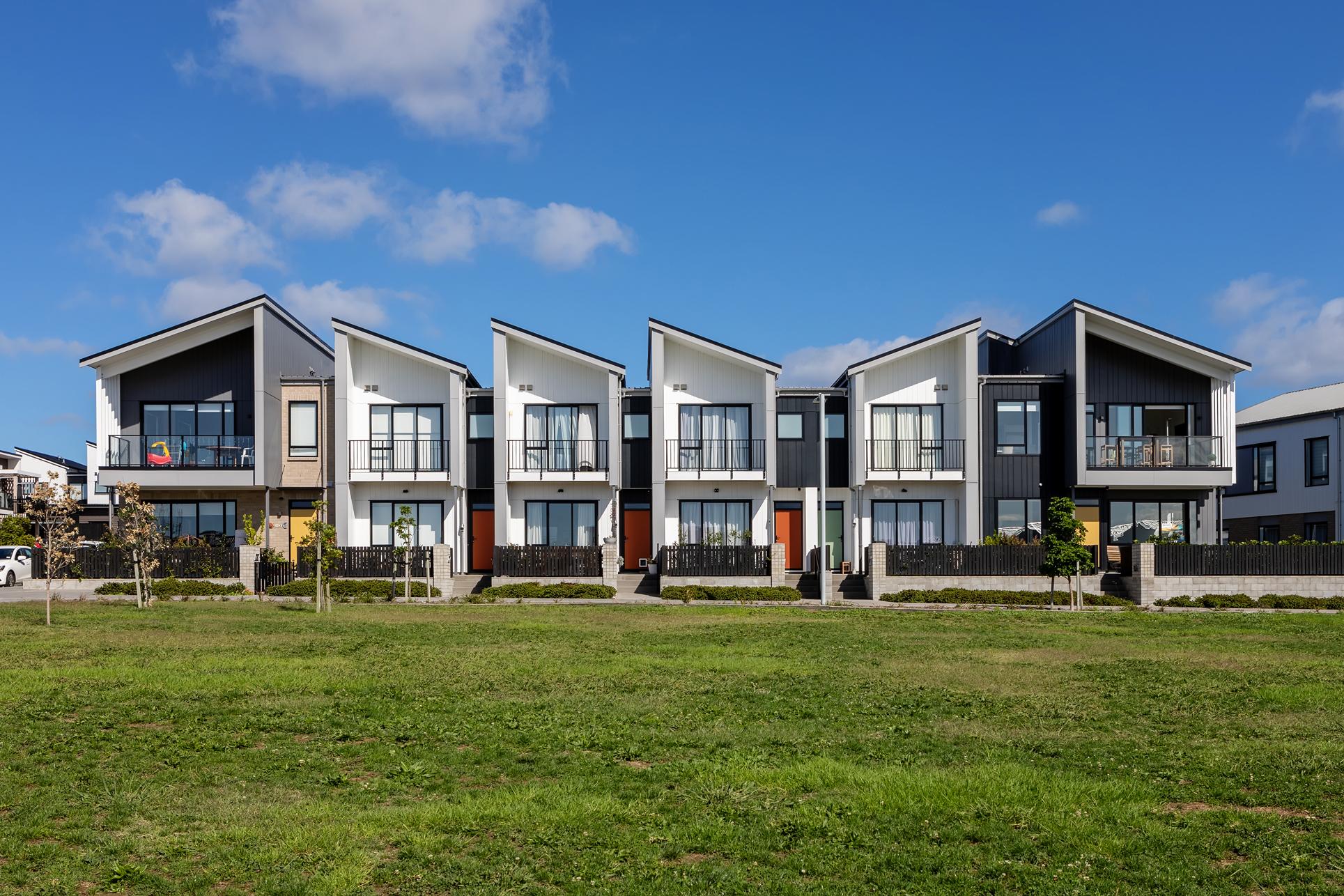 Completed:
Expertise:
Size:
Studio:
2020
Masterplanning
29 Terraces / Apartments
TEAM Auckland
The brief for this project called for a broad mix of 2 and 3 bedroom typologies includingaffordable, median, and market homes, to reduce the opportunity for pure repetition. Theresulting dynamic forms are carefully composed to allow detailing solutions that are commonacross typologies, to minimise construction complexity while creating attractive architectural andurban outcomes.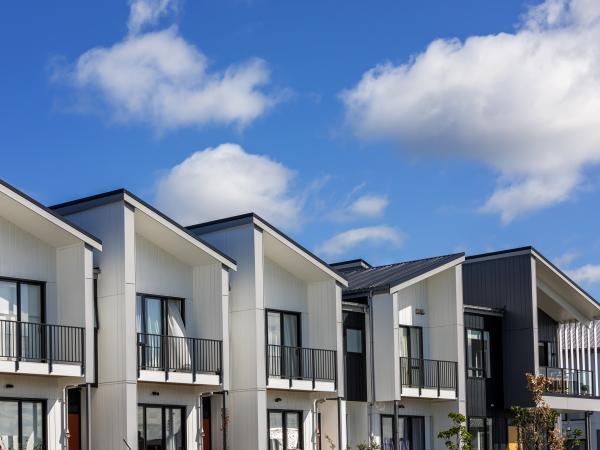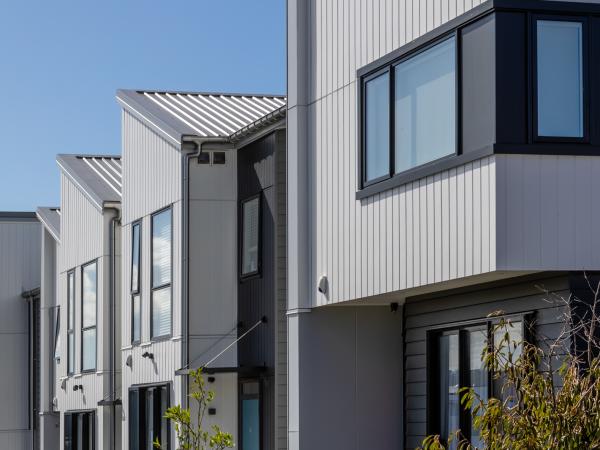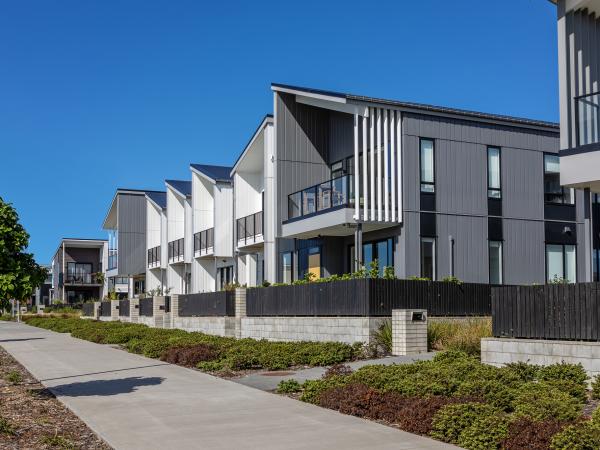 The Hobsonville Design Review Panel applied greater attention to this site than was indicated in the framework plan, and requested the Nugget Road corner and park frontages be treated as marker buildings. We worked through several design iterations to develop a response that the Panel were happy to approve.
The designs offered dual frontages–the public street or the park, and shared access lanes. Our strong formal response was provided to hold the park edge and provide letterbox and front door conditions to dwellings along that edge. We also ensured that the choice of roof forms, window openings and materials were attractive from both frontages.
Through careful composition of rear elevations and the access lane environment, through placement of parking spaces, garages, soft landscaping, and delineation of pedestrian pathways, we were also able to create an attractive and safe shared environment throughout the site.
This project made increased use of off-site fabrication for building components, including cassette floors for the terrace houses and CLT floors and balconies for the walk-up apartments. It also features efficiency measures such as hot water heat pumps and aquacomb below-slab water tanks.