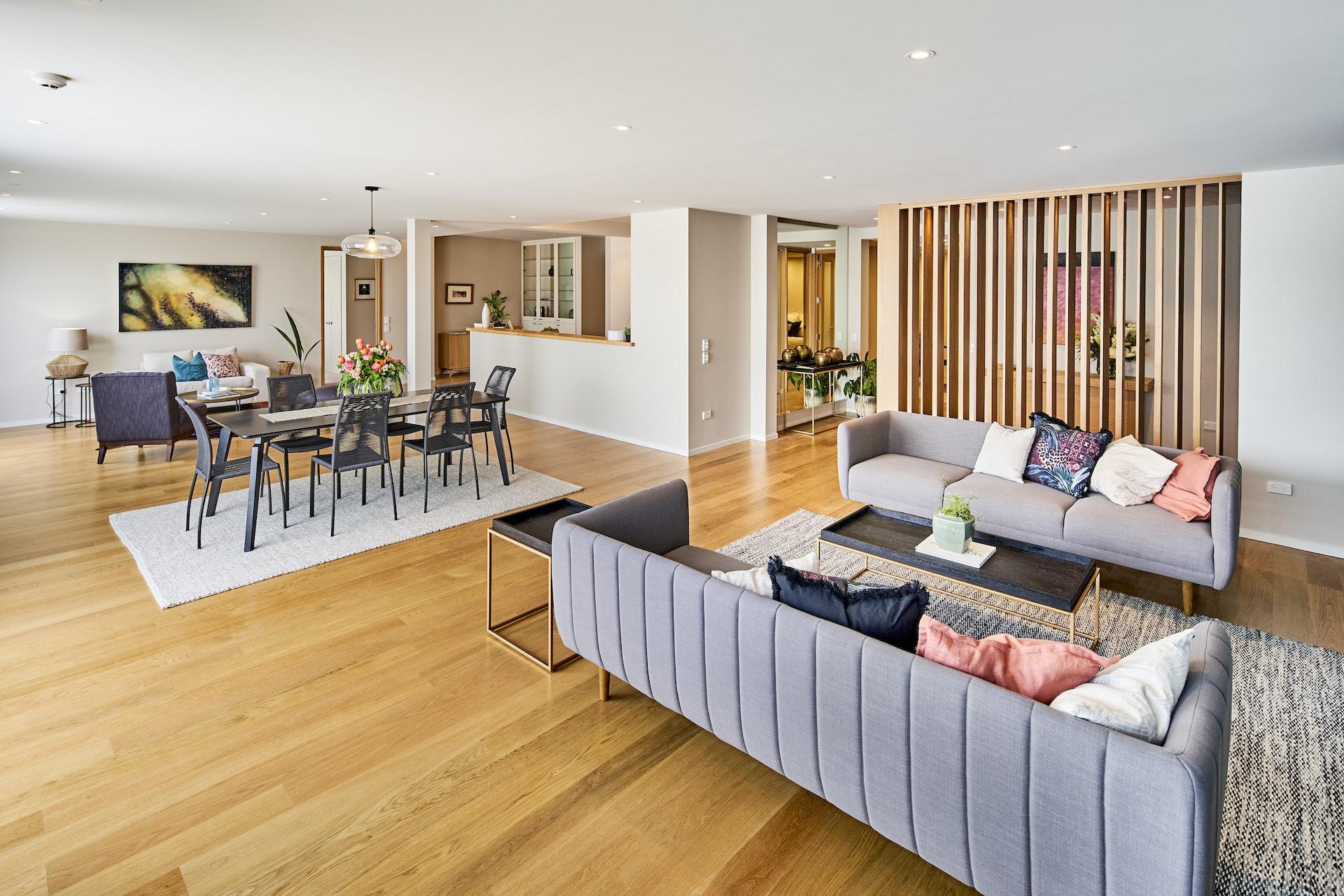 Oriental Parade Apartment
Location:
Size:
Status:
Studio:
Wellington
220 M2
Completed 2020
TEAM Wellington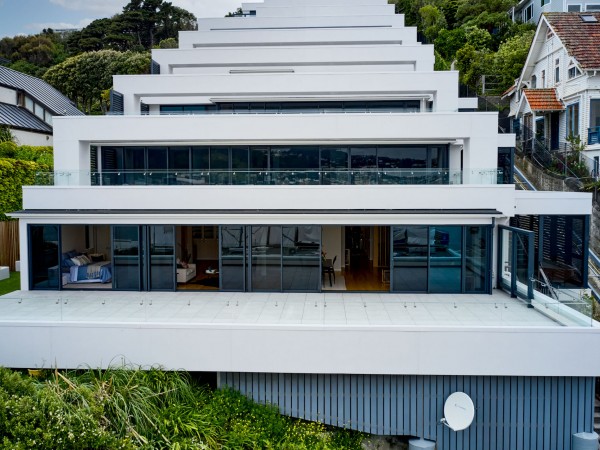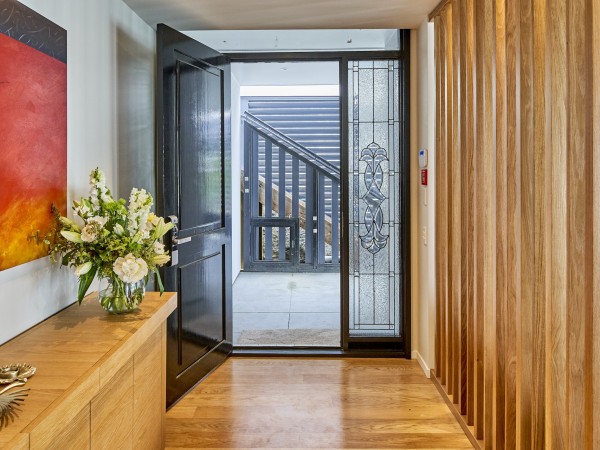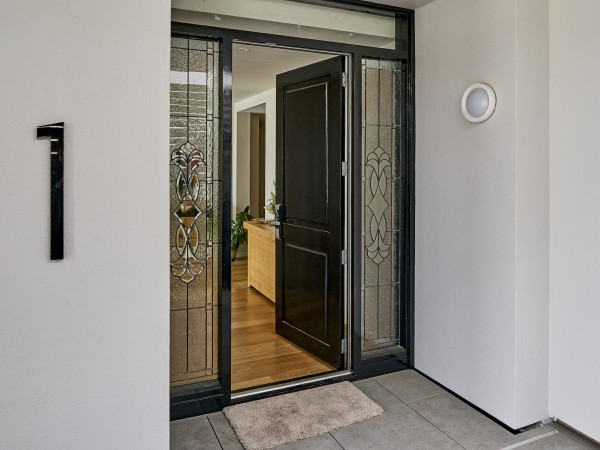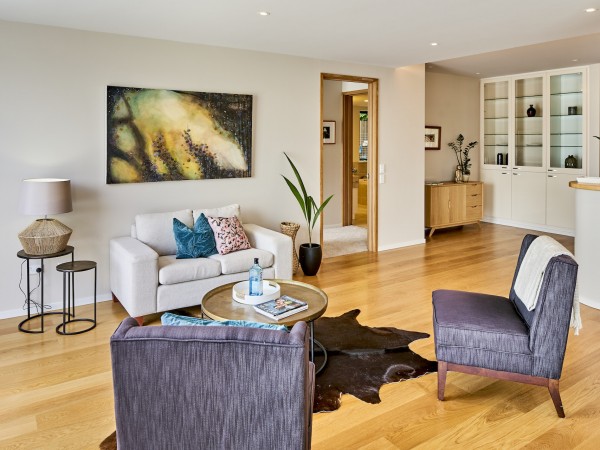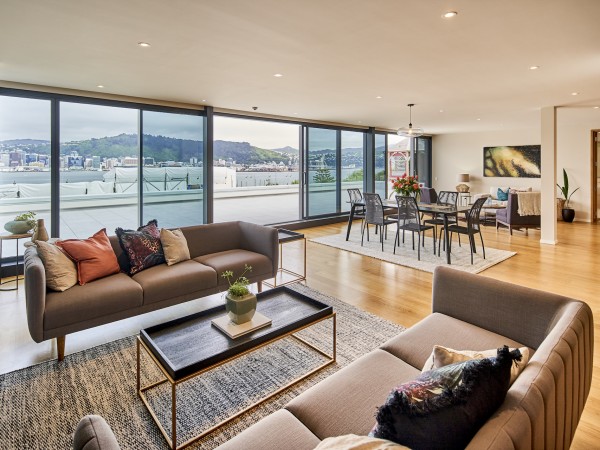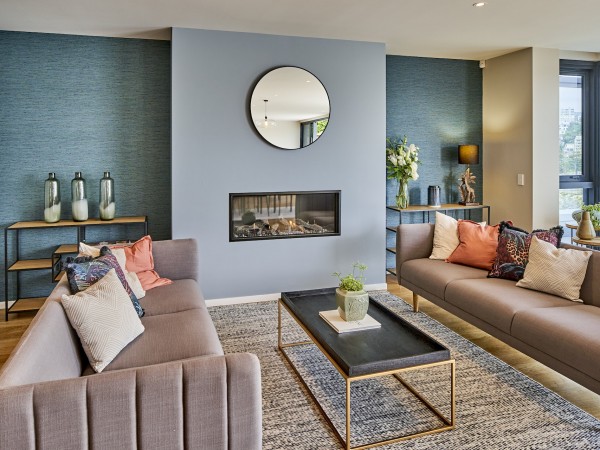 An extensive weathertightness upgrade of a prominent Oriental Parade apartment block provided the impetus for an interior renovation of this large three bedroom apartment.
There are magnificent views of the harbour and a large terrace to enjoy the sun so the living spaces were kept simple so as not to compete with the views beyond the windows.
The new fitout consisted of maintenance work in bathrooms and kitchen, while the remaining areas were given new floor and wall finishes throughout. Special features were created, including the new custom timber screen which allows an element of privacy from the entry to the main living spaces, while still allowing a visual connection and filtered light.