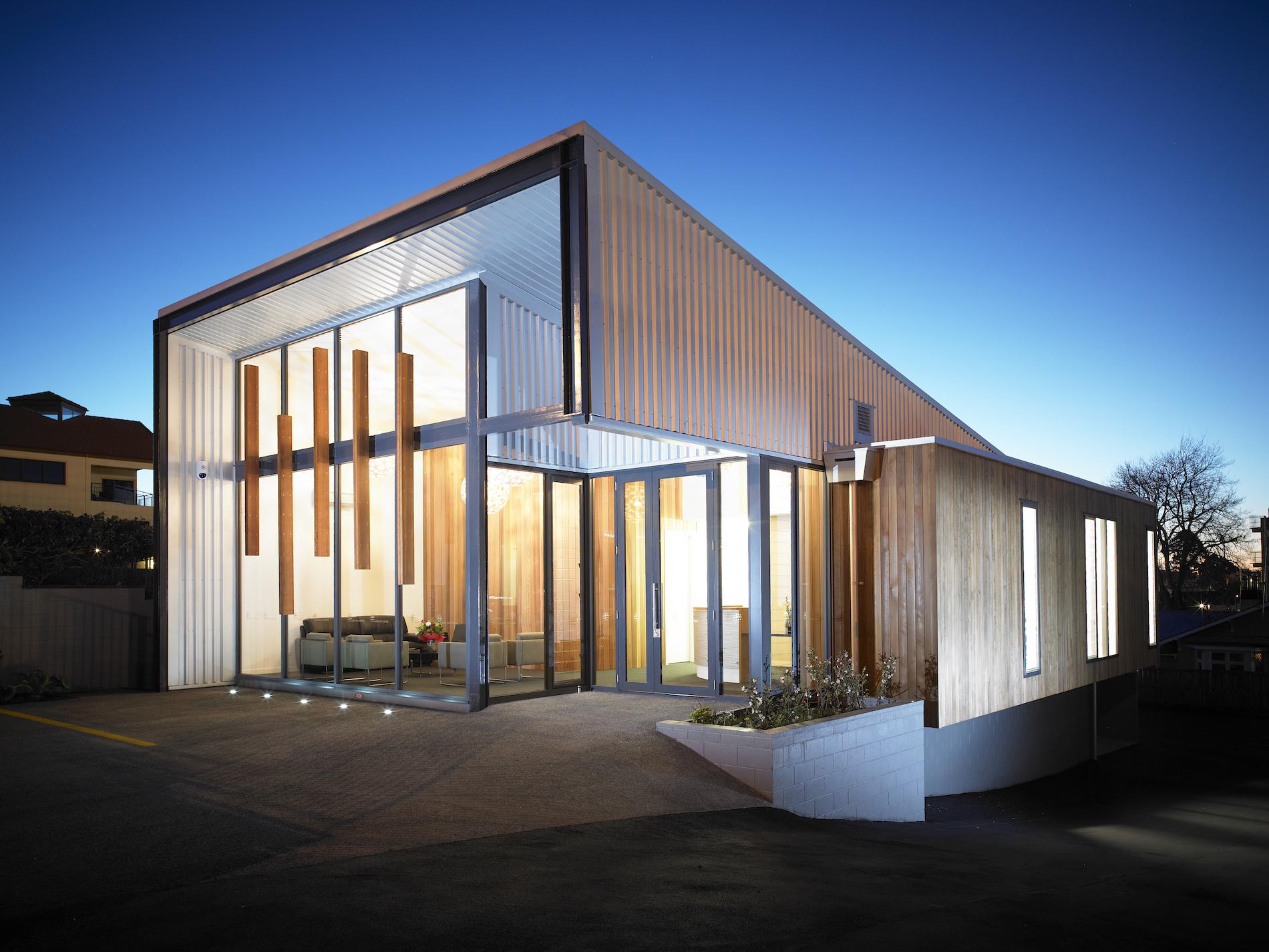 Location:
Size:
Value:
Status:
Studio:
Awards:
Hamilton
200 M2
$2.5 Mil
Completed 2011
TEAM Hamilton
2012 NZIA Waikato Bay of Plenty Architecture Award
This high performance Laser Eye Clinic was developed as an expansion to the client's existing operation. After scoping options from renovation through to a rebuild, we designed a completely new building over an existing basement.
Using an existing building, design options ranged from minor renovation, partial demolition and extension, through to a completely new building. After an extensive review period, it was decided that a new building built on top of the existing basement structure would deliver the best value to the client.
The client asked for their new facility to have a clean contemporary style with a strong street presence. They also wanted a reception area and waiting areas that were inviting, with a relaxing and calm ambience.
To meet the first requirement, a simple form was built that follows the existing ground topography, and double height glazing 'opens' up the building to the street. Complementing the design, a limited palette of exposed structural steel, Zincalume finish steel cladding and oil finish cedar weatherboard has resulted in a fashionable and strong architectural building.
The reception and waiting area is double height finished with extensive natural timber, reception desk and suspended light fittings. From reception a central corridor connects to consulting rooms, staff room and a controlled environment theatre suite at the north end of the building.