Location:
Size:
Value:
Status:
Studio:
Awards:
Palmerston North
300 M2
$180,000
Completed 2016
TEAM Palmerston North
2017 NZIA Western Architecture Award
With more than two hundred primary school children as clients, the simple brief freed the whimsical spirit of our team.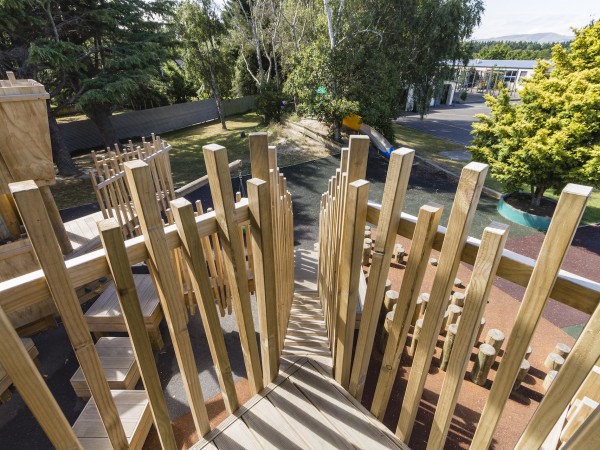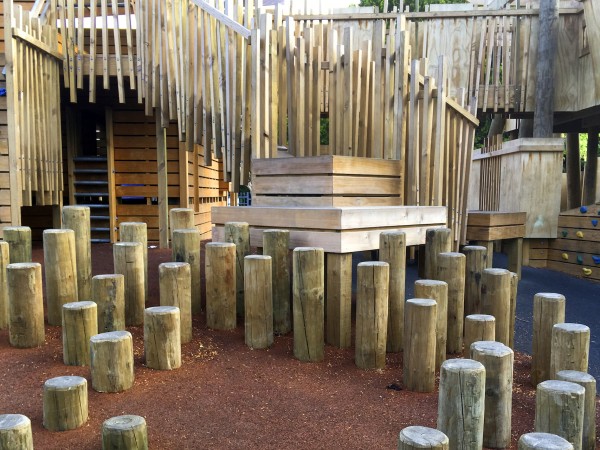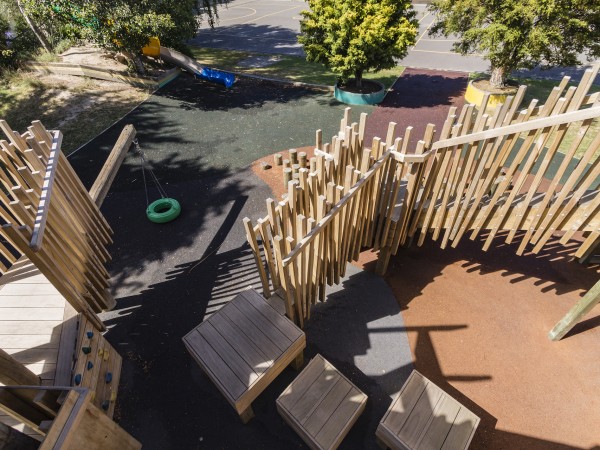 An old ship-styled wooden fort was reimagined as a new fort and pirate ship battleground. With a 300m² area, the new playground continues the nautical theme and includes various activities including ropes, climbing frames, tyre swing, pothole windows, boat mast and of course a walk-the-plank.
All manner of bridges, climbing structures and walkways connect both ship and fort with endless opportunities for imaginative adventure. The window geometries and colours employed reinforce the playful purpose, while exterior boards are skilfully arranged to allow light and sun into the heart of the structure while maintaining a safe recreational experience.