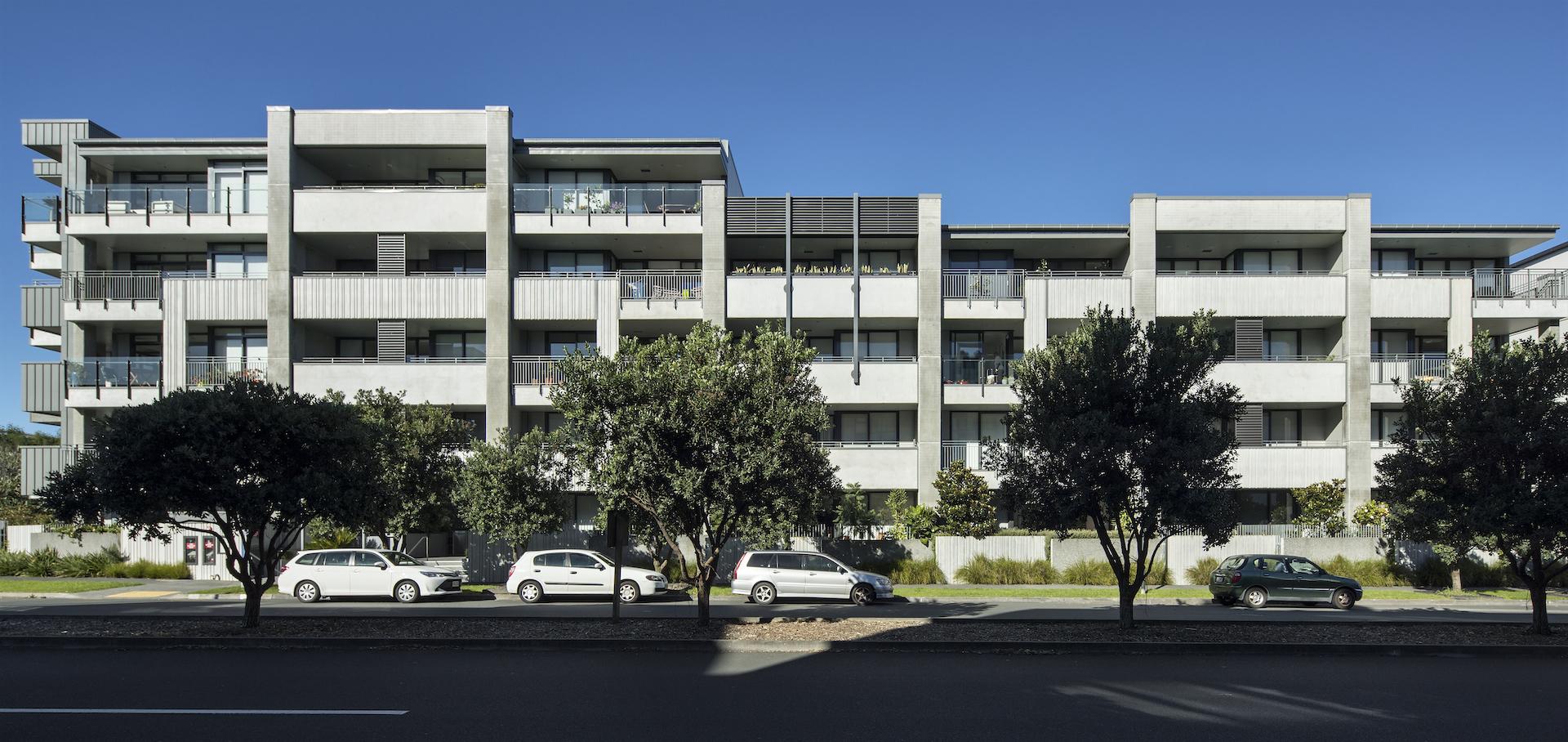 Saltus Apartments / Multi Units
Location:
Value:
Status:
Studio:
Auckland
$18.0 Mil
Completed 2013
TEAM Auckland
Saltus Apartments anchors the main entry into Stonefields, a large and comprehensive medium density suburb that's been 20 years in the making. Saltus sets the tone for modern apartment living with generous terraces, natural light and outlook.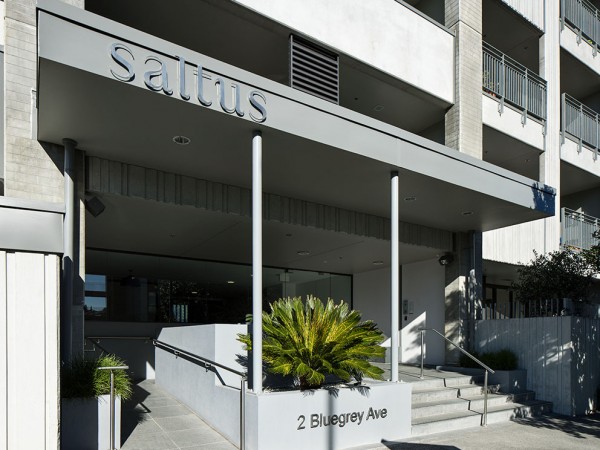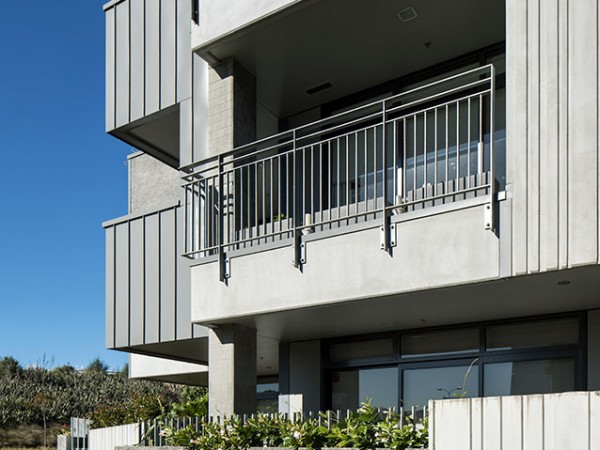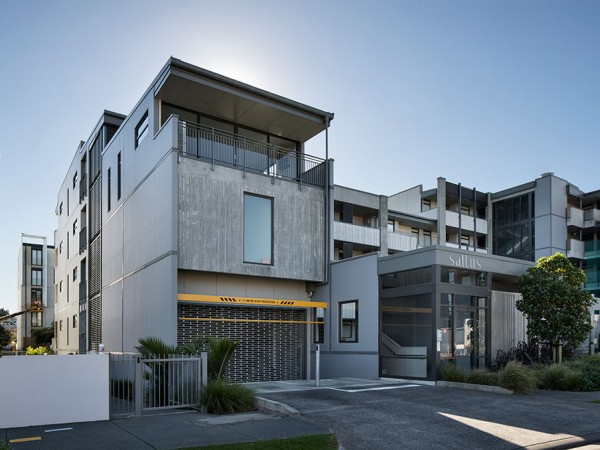 The building contains 44 generous 2, 2.5 and 3 bedroom apartments spread over 5 levels. All apartments are accessed via an open walkway system allowing all apartments to flow out to their terraces on the North and West street facades, which maximises light and outlook.
Precast concrete in a variety of natural and off form finishes is the predominant construction material, with standing seam metal features are used to accentuate form.